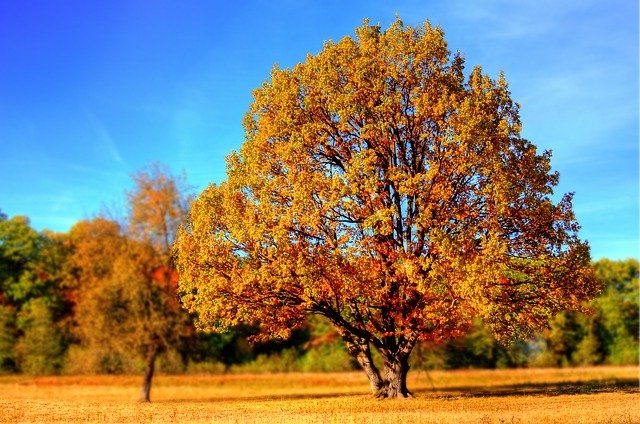 It is not preferred to carry out tree works in the spring season when the sap is rising to provide nutrition for leaves and shoots to grow. During this time, pruning or damaging the tree will cause the sap to ooze from the cut, and may take weeks before the wound heals.
It is also inadvisable to undertake tree works during the autumn period when the tree is taking nutrients from the leaves back to the roots and stems. The leaves turn brown and fall to help the tree save itself and withstand harsh weather conditions.
Tree works undertaken during the spring period are likely to expose the tree to infections and pest invasion. On the other side, if tree works are carried out in autumn, the tree will lack nutrients to last it to the next spring. This sort of pressure on the tree increases the possibility of a disease occurring.
Apart from the durations discussed above, there are a few instances when most trees cannot be pruned at any time of the year.
To reduce the probability of bacterial infection, Cherry, Plum and similar trees of the Prunus species should undergo pruning immediately after flowering.
Trees like Maple, Birch, Beech and Walnut are recommended to be pruned in leaf or after fall. It is best to avoid pruning maple trees in the fall because wet conditions and falling leaves will breed different maple tree infections. Magnolia should be pruned in high summer to avoid oozing of the sap, which can be unsightly.
It is advisable to avoid pruning your tree when its recovery has been weakened, for instance, when the tree is physiologically stressed after some tree work has been, or the tree has suffered damage from construction work. Extreme weather conditions such as long and heavy frost and drought may impact the physiological health of the tree.
As much as it may be the only option when safety is at stake, the decision to cut down a tree should not be brushed off. Anyone looking to cut down or protect a tree can easily find protection and preservation laws quite confusing. We have prepared this guide to help property owners master the best practice and alternatives for tree cutting.
Remember
It is against the law to cut down a tree if it will negatively impact the breeding of birds.
If you want to fell a tree
It is always best to seek guidance from the local council's office or the concerned government department if you are not sure about the legal implication of carrying works to a tree. You will find valuable resources from:
Forestry Commission (England)
Northern Ireland Forest Service
Natural Resources Wales
Felling a tree in your garden
As a property owner, you will not require authorization to cut down a tree that is located within your premises, unless the tree:
is subject to a certain Tree Preservation Order
is in a Conservation Area.
You must first seek approval from your landlord if you are living on rented property.
You will have to meet any liability because of injury or damage resulting from your tree works or tree felling. Damage to neighbours property can happen when the tree unpredictably falls to the wrong side.
Your neighbours will have the right to cut any overhanging branches from a tree trunk in your garden. However, the branches will remain your property. If you are in Southampton and are in need of a tree surgeon then see tree surgeons Southampton.
Felling licences
You may need to have a feeling licence if you are to cut down a tree that is outside a private garden. Additionally, it will be an offence to fell a tree with a timber volume of 5 cubic metres without a licence.
The licencing government department will evaluate the conditions before approving your application for a tree-felling licence. The conditions to be examined involve replanting the area and a requirement to maintain trees for the given duration. However, there is no requirement to restock when one is seeking a licence for thinning woodlands.